Parish Weekly Newsletter | Feb 3, 2021
Wednesday | February 3, 2021 | 12:03 PM
Weekend Mass Sign-Up

Save the date: Parish Wide Meeting

Lenten Services

Volunteer Needed

CCD school resumes

White Mass for healthcare workers

Mass missal for sale

Holy Week Liturgy Virtual Workshop

Prayer List
We thank you in advance for your cooperation to help us follow the restrictions during this pandemic. Please use the links below to make reservations for Mass
WEEKEND FEB 6 & 7 - THE FIFTH SUNDAY IN ORDINARY TIME
6pm Saturday Vigil Mass - Feb 6

Masses continue to stream LIVE on Parish Facebook & Website

Save the date
Parish Wide Meeting
Regarding the merger of St. Ann, Visitation, St. Rita, and Holy Rosary parishes into one newly named parish with St. John of the Woods affiliated with the new parish as a Mission.
Please join Archdiocese, Fr. Tuan, and your fellow parishioners for a discussion of the parish restructuring process moving forward.

Topic: Parish Wide Meeting at ST. JOHN OF THE WOODS
Time: Wednesday Feb 24, 2021 @ 06:00 PM Pacific Time (US and Canada)

Use this link to join Zoom Meeting:
https://seattlearch-org.zoom.us/j/93952181550
Meeting ID: 939 5218 1550

One tap mobile - Dial by your location
+1 253 215 8782 US (Tacoma)
Meeting ID: 939 5218 1550
Find your local number: https://seattlearch-org.zoom.us/u/agH9WYv4
Preparing our hearts for LENT
ASH WEDNESDAY

Mass at 9:30am & 7pm



LENTEN SERVICES







We are looking for volunteers to read the Stations of the Cross prayers for "in-person 7pm service" on Fridays in Lent.
Friday, Feb 19

Friday, Feb 26

Friday, Mar 5

Friday, Mar 12

Friday, Mar 19

Friday, Mar 26
You don't have to commit every week. We need your participation to make this Lent season meaningful for our community during this challenging time. Please help!!!
Contact Sr. Kim if you are able to help
Phone: 253-304-8929 (call/ text)
Email: sjowtacoma@gmail.com
CCD & First Communion

Classes will resume this Sunday, February 7, 2021 10:15am to 11:15am

Questions call Sr. Theresa 253-592-2541 or email sotheresa@hotmail.com


Stewardship - Weekly Offering

Jan 31: $4,610 (include online giving). Thank you for your continued support
WHITE MASS for healthcare workers



For the first time, this Mass is being celebrated in the archdiocese for those involved in health care. If you plan to attend in person, click HERE to register.

Mass will be at 10 am on Saturday Feb 6 @ St. James Cathedral.
Mass will be live stream on Archdiocese

Facebook

and

Vimeo






Mass Missal

We still have Mass Missal's available Cost $3 you can purchased at Mass Just Ask the Usher Thank you
Holy Week Liturgy Virtual Workshop

Two-day workshop on preparing the liturgies of Holy Week.
Presented by, Corinna Laughlin, St. James Cathedral.


February 9 and 10
10:00am - 12 Noon on Zoom


In this two-day virtual workshop we will go in depth on the liturgies of Holy Week. We will explore each of the liturgies of Holy Week, from Palm Sunday through Easter. Our focus will be on best practices and there will be plenty of time for questions and sharing. And while we still don't know quite what Holy Week 2021 will look like, we will explore how the ongoing pandemic is likely to impact the liturgies this year, and how we can prepare and adapt our parish practice.

This presentation is geared toward parish staff and volunteers who help prepare the liturgies of Holy Week.

This virtual workshop is FREE. Registration is required for the Zoom link.
Email Jennifer Day to register for this virtual presentation.
Judith Levesque, Linda Johnson, Rita Pangelinan, Courtney Kryder, Jennifer Akins, Natalie Vieria Susan Kitaji, Gordon & Nichole Chisholm III, Carlos & Claudia Caballero, Kari Tinsely, Rod Stormshak, Connie Bender, Bill Miller, Karen Knobbe, Evymae Sablan, , James Moe, Dave Casey, Remedios Laurente, Robert Lumas, Anna Kaperick, , Dorothy Harris, Anne Gannon, Larry Anderson, Damian Roldon, Joan Ellis, Larry Luedke, Evelyn Allen, Isaiah Williams Betty Polansky, Carol Kalapus, Isaako Malo, Donna & Dick Severson, Maggie Kaperick, Keith Browne, Liam Chisholm Larry & Ivern Rubida, Lucille Romo, Danny Sneed, Wendy Hanchett, Irene Simon.
Victims of COVID-19. Military: SPC Sean Gilson, AMN Mason Land, & WO-1 Stephen Adelman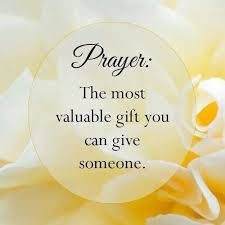 SJOW Parish News
Read upcoming events Read More
Subscribe