Parish Weekly Newsletter | Mar 3, 2021
Wednesday | March 3, 2021 | 11:28 AM

Volunteer Needed: Tree Planting
We were notified the nursery, where our baby trees are being nurtured, will begin digging trees March 1st. Joe Staley of JDS Forestry will deliver the little trees when ours are available. He will also give us some helpful information and direction on planting the trees. We don't have a specific date for planting yet. We will have 400 trees coming and will need help planting them.
If you are willing to volunteer to plant the trees, please contact the Parish office (253 537-8551) or Gaye Dolan (253 531-7548).
PLEASE leave your name, phone number and/or email address. You may not reach a person, so please leave a message. We will contact you when we have the date and time. We welcome all helpers!

Stewardship of Treasure
2021 Campaign Status Thru February

Total families pledged: 106
Total pledged amount: $158,193
Total received amount from pledgers: $23,202
Total received amount from non-pledgers: $8,104

Total received amount for Fund 1: $23,202 + $8,104 = 31,306
If you have not filled out the Pledge Card for 2021 Calendar Year, please consider to do it through website: https://www.trparishes.org/165
Annual Catholic Appeal 2020
Rebate Status
Week 37 Report (thru December 2020)
Goal: $27,124
Pledge: $33,978
Received Gift: $32,765
Rebate: $5,641
The Annual Catholic Appeal Campaign 2020 is nearing an end, we thank you for your continued support to the Annual Catholic Appeal Campaign this year.
Called to Serve As Christ Campaign
Report thru Dec 2020
Goal: $324,195
Pledged: $125,826
Received Gift: $100,952
Rebate: $15,143
Holy Thursday (April 1st)
St. Ann (Eng.) 6:00 p.m.; (Viet) 8:00 p.m.
SJOW: 7:00 p.m.
Good Friday (April 2nd)
St. Ann (Eng.) 6:00 p.m.; (Viet) 8:00 p.m
SJOW: 7:00 p.m
Easter Vigil (April 3rd)
St. Ann: (Eng). 5:30pm; (Viet) 8:30 p.m.
SJOW: 8:00 p.m
While we know we are a ways off from returning to pre-COVID parish life, we believe together we , the archdiocese of Seattle, can slowly sow the seeds to welcome people back. (Especially now that we have safely celebrated 40,000+ Masses without any spread of the virus.) In the meantime, we encourage each of you to focus on personal outreach to parishioners. How can you and your team engage personally with people? Consider thank you notes for all your volunteers, personal calls to parishioners, email invites to Holy Week Masses.
RCIA/RCIC
Sunday Mar 7 @ 9:45am: First Scrutiny at St. Ann church
Saturday Mar 13 @ 430pm: Second Scrutiny at St. Ann church

Stewardship
(These numbers include online giving)
February 28, 2021 37 envelopes Total $3,960.25
Thank you for your continue support for the parish.

Stations of the cross
@10am & 7pm Friday, Mar 5

Holy Hour with Eucharistic Blessing
7pm Monday, Mar 8

SENIOR LUNCH is back
Our next BOX LUNCH is Wednesday March 17 from 11:30am to 12:30pm. So be sure to call and reserve your lunch on Monday March 15
Contact Paula at 253-507-5705 or Pat at 253-537-4077
Let's give it a try
Judith Levesque, Linda Johnson, Rita Pangelinan, Courtney Kryder, Jennifer Akins, Natalie Vieria Susan Kitaji, Gordon & Nichole Chisholm III, Carlos & Claudia Caballero, Kari Tinsely, Rod Stormshak, Connie Bender, Bill Miller, Karen Knobbe, Evymae Sablan, , James Moe, Dave Casey, Remedios Laurente, Robert Lumas, Anna Kaperick, , Dorothy Harris, Anne Gannon, Larry Anderson, Damian Roldon, Joan Ellis, Larry Luedke, Evelyn Allen, Isaiah Williams Betty Polansky, Carol Kalapus, Isaako Malo, Donna & Dick Severson, Maggie Kaperick, Keith Browne, Liam Chisholm Larry & Ivern Rubida, Lucille Romo, Danny Sneed, Wendy Hanchett, Irene Simon.
Victims of COVID-19. Military: SPC Sean Gilson, AMN Mason Land, & WO-1 Stephen Adelman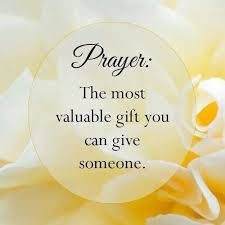 SJOW Parish News
Read upcoming events Read More
Subscribe