Parish Weekly Newsletter | 1. 13. 2022
Thursday | January 13, 2022 | 10:43 AM
Leadership Meeting With
Archbishop Etienne
Archbishop Paul Etienne is coming to meet face to face with parish leadership of St. Ann, St. John of the Woods, St. Rita, Visitation, and Holy Rosary tonight January 13 at 6pm at Parish Hall.

The purpose of the meeting is to discuss the Archbishop's vision of the new parish and school project plan.

Please pray for our leadership and the guidance of the Holy Spirit.
Pastoral Plan and Activities
The Second Sunday in Ordinary Time
Please read today's Gospel John 2:1-11.
We read about the wedding feast at Cana when Jesus changed water into wine. This continues the epiphanies or manifestations that reveal who Jesus is. The first was his birth at Bethlehem when he was proclaimed God's Son, Savior and Messiah to the shepherds. The Second was the arrival of the Magi who represented all those who were not members of the chosen People. Jesus was revealed to them as the Son of God, Lord and Savior of all peoples. At his Baptism, he was proclaimed the Beloved Son of God. Today's miracle reveals his glory and his disciples began to believe in him.
Dialogue: Which of these manifestations or revelations of Jesus do you find most impressive? Take turns imagining that if you were present at one of these manifestations, what would you tell your family or friends about what you saw?
Activity: How might your family bring a sign of God's love to someone (a phone call to a lonely relative or friend, baked goods to a neighbor, an item for the food collection box at church, etc.). Pray a decade of the rosary thinking about one of these manifestations of Jesus. Light a candle and ask God to shine his light into the hearts of your neighbors.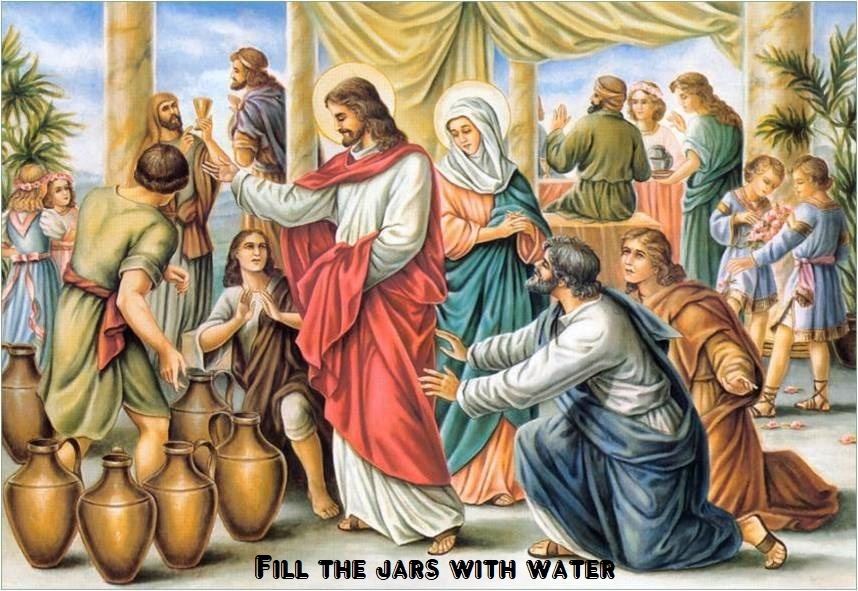 YOUR TAX STATEMENT FOR 2021
The parish will mail out year-end statements of giving to parishioners next week. If you haven't received it at the end of January, please call the office at your convenience. We encourage you to file 2021 taxes as early as possible – might help avoid tax fraud incidents. Thank you.
Public Health Department will host a Pfizer clinic at St. Ann school on January 17th, 2022 from 3pm - 6:45pm
This clinic will provide pediatric vaccines for children from 5 - 11, and booster Pfizer for children from 12 - 17 years of age.
From Religious Education Class
Retreat for parents and first communion students on March 18th at St. Ann




First communion students need to have their prayers memorized: Our Father, Hail Mary, Glory Be, Act of Contrition and ten commandments. Parents please help your children to study these prayers at home.




We ask that when you come to the Religious Education Center, please follow the advices of CDC and the Archdiocese of Seattle:

All people have to wear masks

We will dismiss students one class at a time.

Please respect social distancing by staying six feet apart from others who are not in your household.
Jan 8 & 9, 2022
$4,963

Online Giving (Jan 3 - 9)
$1,725.21
Thank you all for your continued support to St. Ann Parish
Stewardship of Treasure 2021 Report
Ended 12/31/2021
Families pledged: 186
Pledges: $155,408
Gift Received from pledgers: $171,747
Gift Received from non-pledgers: $132,606
We thank you for your generosity to our parish during the year 2021
Annual Catholic Appeal 2021
Will be ended April 2022
Goal: $42,190
Gift Received: $59,595 (as of 11/31/2021)
Rebate: $17,406
The Community of St. Ann extends their thanks and appreciation to all who helped to take down the Christmas decorations, put them away, and then clean up the Sanctuary and Church.
You are the best! Thank you again.
APPRECIATION MASS
Last Saturday January 8th, 2022, St. Ann Church was filled with lots of parish volunteers from all five parishes: St. Ann, St. John of the Woods, St. Rita's, Visitation and Holy Rosary. Our parishes are most appreciative of the great contributions that so many of our parishioners give which helps our parishes run more effectively. Fr. Tuan thanks all our volunteers who give their time, talents and treasure to build up our churches. A big appreciation and blessings are on our volunteers. We appreciate all you have done for our parishes especially during this transition and challenging time.


Office Closure
Parish Office will be closed Monday Jan 17th, 2022 in observance of Martin Luther King, Jr Day


Week of Prayer for Christian Unity: Jan 18 - 25
Scripture: John 16:7-14, When the Spirit of truth comes, he will guide you into all truth

Meditation:
In this fragile and uncertain world, we look for a light, a ray of hope from afar. In the midst of evil, we long for goodness. Our confidence rests in the God we worship. God, in wisdom, enabled us to hope for divine intervention; but we had not anticipated that God's intervention would be a person, and that the Lord himself would be the light in our midst. This exceeded all our expectations. God's gift to us is a "spirit of power, and love."
In the midst of humanity's darkness, the star from the East shone. The star's light was not only an illumination at a particular historical moment but it continues to shine and change the face of human history. Despite the vicissitudes of history and the changing of circumstances, the Risen One continues to shine, moving within the flow of history like a beacon guiding all into this perfect light and overcoming the darkness which separates us from one another.
The desire to overcome the darkness that separates us compels us to pray and work for Christian unity.

Prayer
Lord God, illumine our path by the light of Christ who moves us and leads us. Guide us to discover a small manger in our hearts where a great light still sleeps. Creator of light, we thank you for the gift of that unfading Star, Jesus Christ, our Lord and Savior. Heal our divisions and draw us closer to the Light that we may find our unity in him. Amen.
9 days for Life: Jan 19 - 27
9 Days for Life is an annual novena for the protection of human life. Each day's intention is accompanied by a short reflection and suggested actions to help build a culture of life.
READ MORE
Saturday 1/15


Vovinam Martial Art Class
9:30am - 11am - school

Wedding Mass
Church


Sunday Vigil Mass
4:30pm

Sunday 1/16 - The Second Sunday of the Ordinary Time


Viet Mass
7:45am & 4pm - church

Viet Cafe & Deli


closed for January



Viet Faith Formation classes
closed for January

English Mass
9:45am - church

Monday 1/17




RCIA / RCIC class
6:30pm - Zoom

Vaccine clinic (Public Health Department hosts)
3pm - 6:45am - School




Tuesday 1/18


English Mass
8am - Church

St. Vincent de Paul
9:45am - 11am - school

Viet Mass
7pm - Church





Wednesday 1/19

English Mass
8am - Church



Thursday 1/20


English Mass
8am - Church

St. Vincent de Paul
10 am - 11:30am - school

Holy Hour
4pm - 5pm - Church

Viet Mass
7pm - Church

Viet community with event of sticky rice cake
10am - 7pm





Friday 1/21


English Mass


8am - Church



Viet community with event of sticky rice cake
10am - 7pm
Liturgical Calendar
Jan 16 - Jan 22
Muriel Bate,

Mary Bostwick,

Olivia Davis,

Kathleen Genge,

Wayne Haverkorn,

Nancy Jones,

Jackie Lane,

Terry Mathern,

Doris McGuire,

Wesley McMakin,

Helen Murray,

Neagle,

Donald Orris,

Shirley Pietz,

Joleane Reece,

Olivia Ripka,

Bernadette Robinson,

Rayanne Richardson,

Milla Schlatter,

Eldon & Marge Weber,

Joan & Woody Woodring,

Virginia Wooten

We pray for all servicemen and servicewomen and their families.
St Ann Parish News
Read Parish Weekly Newsletter to stay updated with your parish... Read More
Subscribe