Parish Weekly Newsletter | 11. 18. 2021
Thursday | November 18, 2021 | 12:18 PM
Sunday Mass obligation to be reinstated
The general obligation to attend Mass on Sundays and holy days of obligation (including the Saturday/Vigil Mass) is to be reinstated during Advent on December 8, the solemnity of the Immaculate Conception. As has always been the case, those who have a serious reason are exempt from attending Mass on Sundays and holy days of obligation (Catechism of the Catholic Church, 2181). This includes those who are ill, have significant health risk factors or care for someone who is ill or immunocompromised, as well as those who have significant fear or anxiety about contracting the coronavirus in a large group." - Archbishop Etienne, November 10, 2021.
We can view the Mass as an opportunity to praise and glorify our God and celebrate in the sacrifice of Christ on the cross. Going to church each week allows the soul to rest in the presence of Jesus, and to affirm our unity as one community and body of Christ. The Eucharist nourishes our entire beings in unimaginable ways and enables us to go forth and live as disciples of Christ. The key is to come with an open heart and be open to God's blessings, which often pass by without ever being noticed or appreciated.
The next time you feel distracted, discouraged or confused during Mass, you are invited to rest your gaze on Jesus. All things are for his glory. Let us come to church with a heart that is ready to love and to be transformed by the Lord, instead of one that is overly burdened by our daily concerns.
Stewardship of Treasure Renewal
Calendar Year 2022
Thank you to 112 families who have returned their Parish Stewardship commitment cards with the pledges of $132,289 for the year 2022. Your commitment will allow us to establish the budget for next year to support many ministries, formation programs, sacraments, liturgies, projects which are to sustain our parish.
However, our church has not yet reached the goal of commitment cards returned. Everyone else is also asked to prayerfully evaluate their giving to the parish and community. After praying, please fill out a commitment card and return it as soon as possible by mail, or in the collection basket, or through the website HERE.
If you have a circumstance that prevents you from committing treasure this year, you are still a valued member of this church and we urge you to return your commitment card with the word, "prayer", on it. Thank you.
For the many caring stewards in our parish who have given generously of their Treasure in response to the many gifts God has given them, we ask that they may be supported in their efforts on the continuous journey to becoming gifted and generous stewards, let us pray to the Lord.
St. Vincent de Paul Society is preparing 100 food bags with canned food and gift card to distribute to the poor and the needy in Thanksgiving.
We thank you all parishioners of St. Ann and St. John of the Woods for your generous donations to this year Thanksgiving Food Drive.
Stewardship of Treasure
Weekly Offering
Nov 14: $7,771 (158 envelopes)

Online Giving: (Nov. 8 - 14): $1,029

Vietnamese Fundraising Coffee & Breakfast: $1,246
Thank you for your continued support to the parish
Pastoral Plan Activities and Prayer
November 21 - Christ the King
Please read the Gospel for this Sunday Jn 18:33b-37.
The first reading describes the prophet Daniel's vision of the heavenly king with apocalyptic symbols. The second reading also describes Jesus as a powerful king. But in the Gospel we see Jesus questioned by Pilate if he is a king.
Dialogue: What are some of the ways you might answer Pilate? What are some ways that the liturgy celebrates Jesus as king? Can you think of some prayers, hymns, decorations, actions, etc. that express our faith in Jesus as king?
Activity: Jesus in our king and we share in his life and kingship. Make crowns with your names to mark where you sit for dinner tonight. If you have a crucifix or picture of Jesus make a crown to place behind it. Light a candle, turn off the lights. As the light of the candle shines, pray the Our Father asking that God's kingdom of light, joy, and peace overcome the darkness of our world.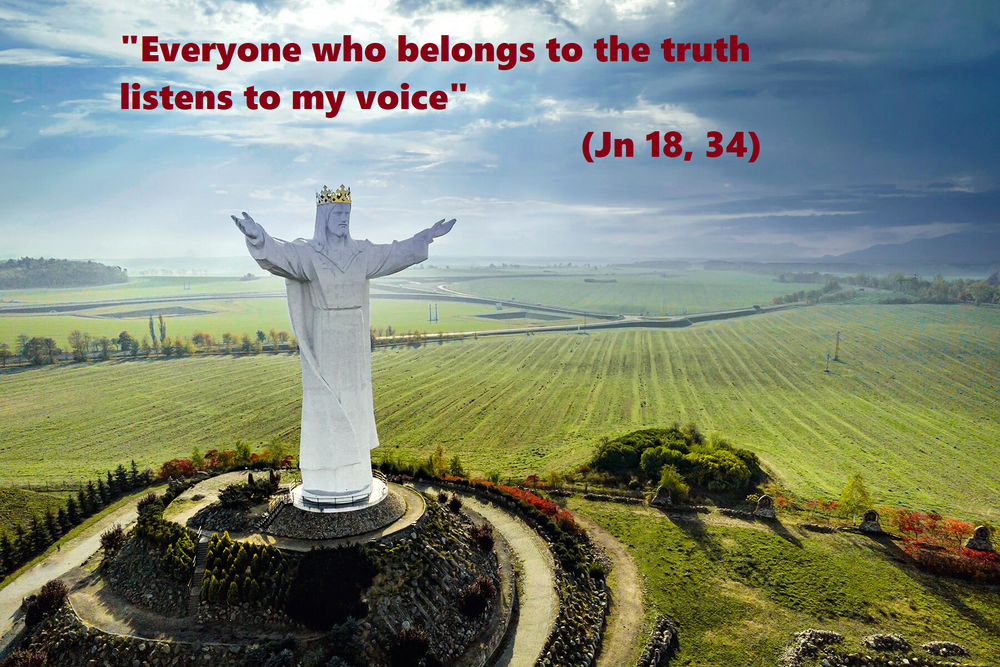 Thursday 11/18
St. Vincent de Paul
10am to 11:30am - School

Holy Hour
4:00pm to 6:00pm - Church


Saturday 11/20
Marriage Preparation Class
10:00 am to 1:00 pm - School

Vovinam Martial Art Class


9:30am - School
Sunday 11/21
Viet Cafe & Deli - 8:30am - school lobby
Viet Faith Formation classes - 9:30am - school
Marriage Preparation class - 11:00am - 2:00pm - school




Monday 11/22


RCIA Regional Class
Lesson: The RCIA Process & Rite


6:30pm - 8:30pm - St. Ann school




Tuesday 11/23
St. Vincent de Paul - 10:00am - 11:30am - in school




Wednesday 11/24


Veneration to St. Joseph with Benediction
8:00am to 8:30am - Church

English Faith Formation classes
6:30pm to 7:20pm - school



Thursday 11/25


Thanksgiving Mass
11:00 am - Bilingual Mass
Thanksgiving Mass Schedule
Advent Reconciliation Service
Booster Vaccine Clinic For Adults
St. Ann Parish - Dec 2, 2021
Pfizer Pediatric Vaccine For Children 5 - 11
Clinic at St. Ann
Liturgical Calendar
Nov 21 - Nov 27
Muriel Bate, Olivia Davis, Kathleen Genge, Wayne Haverkorn, Nancy Jones, Jackie Lane, Terry Mathern, Doris McGuire, Wesley McMakin, Helen Murray, Neagle Family, Donald Orris, Olivia Ripka, Bernadette Robinson, Rayanne Richardson, Valerie & Jerry Rochefort, Milla Schlatter, Eldon & Marge Weber, Joan & Woody Woodring, Virginia Wooten
We pray for all servicemen and servicewomen and their families.
We pray for all those around the world suffering from the coronavirus.
If anointing of the sick please call Sr. Anna at 253-592-2455.
St Ann Parish News
Read Parish Weekly Newsletter to stay updated with your parish... Read More
Subscribe